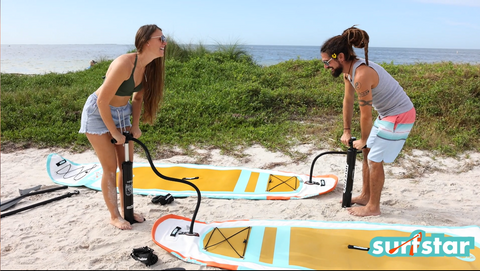 We welcome you to visit our store on Amazon!
We understand how convenient it is to shop on Amazon if you are already an registered member. We also understand you want fast shipping that comes with it! That's why we want to make our products accessible to you on Amazon!
When there is a campaign going on, a special dates, or whenever we feel we want to give a good deal to our fans (especially those who have been following us and liked all of our posts on Instagram!), you can find DISCOUNT CODE and applicable buying links here.
Currently available deals($20 OFF Amazon prices):
Buying Link 1:            https://amzn.to/3hHqyUu
Coupon Code 1:          20SS01WH 
Buying Link 1:             https://amzn.to/3wmttXY
Coupon Code 1:          20SS02BL
If you have any questions about our coupons, or want to know when is our next discount event, feel welcome to message us on Instagram @surfstarsup_official. Our social media staff would be glad to talk to you and give you some useful information(ONLY you, and no one else:)).  You can also subscribe to our news letter to keep up with our educational blogs on SUP, deals and things going on in SUP community. We promise we won't spam you, you will only receive 1 email per month from us!